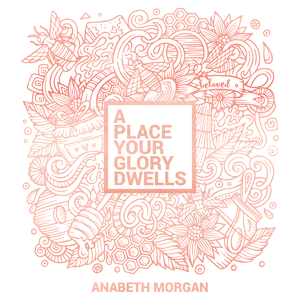 Anabeth Morgan has released "A Place Your Glory Dwells" through Vineyard Worship and all songs are now loaded into WorshipTeam.com "A Place Your Glory Dwells" is a recording of some great new songs.
Anabeth Morgan's DEBUT album, A PLACE YOUR GLORY DWELLS, overflows with deeply intimate and personal worship. Containing 8 NEW tracks written by Anabeth, the album comes from a place of intense longing and expression of intimacy with Jesus.
"I want Him to dwell in me and me to reach toward the people that need Him. That reflects my heart more than anything. I want to be a place where His glory dwells, as a human being."
Well-known tracks such as "My Foundation" and "Amazing Grace" are featured on the album alongside NEW songs such as the title track, "A Place Your Glory Dwells." Morgan's vibrant and heartfelt vocals accompany direct, potent lyrics, imbuing the listener with the truth that no matter what darkness permeates, God is the light that pushes against despair!
All songs are loaded and ready to use- just access your WorshipTeam.com system database.
The songs are full featured with complete lyrics, chord charts and full length audio. Check out these great new songs, hear them in the original key, or choose your own key and play it the way you like it.
blessings
Cody Gentes
p.s. if you have never tried out Worshipteam.com, try it FREE for one month by simply going here: http://www.worshipteam.com/try ! See you there.