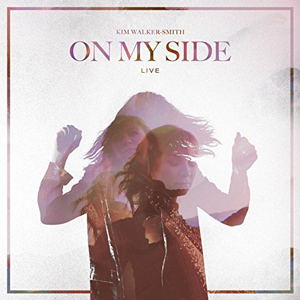 Kim Walker-Smith has released "On My Side (Live)" through Jesus Culture Music and all songs are now loaded into WorshipTeam.com "On My Side (Live)" is a live recording of some great new songs.
On My Side Live (2018) is the result of just some of the incredible moments of worship captured during the On My Side Tour (2017). Kim sang each of these songs, which represent triumphant hope, over everyone who joined her during the tour. Throughout these live and raw recordings, there is an underlying theme – He is always with us!
This collection of songs authentically explore themes of heartbreak and triumph while giving us all a glimpse into the past 4 years of Kim's life. Kim has described that journey with God as one of incredible joy and overwhelming grief, birth and death, pain and betrayal, right alongside hope and resurrection.
All songs are loaded and ready to use- just access your WorshipTeam.com system database.
The songs are full featured with complete lyrics, chord charts and full length audio. Check out these great new songs, hear them in the original key, or choose your own key and play it the way you like it.
blessings
Cody Gentes
p.s. if you have never tried out Worshipteam.com, try it FREE for one month by simply going here: http://www.worshipteam.com/try ! See you there.