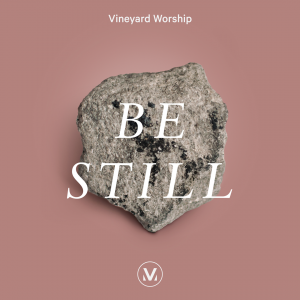 Sarah Elmer has released "Be Still" through Vineyard Worship and the song is now loaded into WorshipTeam.com "Be Still" is a recording of a great new song.
OVERVIEW
The latest monthly single is "Be Still", penned by Jason Phillips from Raleigh, NC, is a song of hope in the presence of God in the midst of trials.
Birthed out of a season of suffering and tragic loss in Phillips' church body, "Be Still" is an intimate cry of the broken-hearted, in the face of pain and loss, that we can be assured that God is with us.
"The God of the universe somehow, somewhere, and some way cares enough to sit with us, suffer and hurt with us. The awareness of this truth can bring to us a sense of unexplainable peace in the middle of the storms. That is the heart of this song." – Jason Phillips
Recorded at Anchour Studio in Maine and led by Sarah Elmer ("Kyrie Eleison").
The song is loaded and ready to use- just access your WorshipTeam.com system database.
The song is full featured with complete lyrics, chord charts and full length audio. Check out this great new song, hear it in the original key, or choose your own key and play it the way you like it.
blessings
Cody Gentes
p.s. if you have never tried out Worshipteam.com, try it FREE for one month by simply going here: http://www.worshipteam.com/try ! See you there.