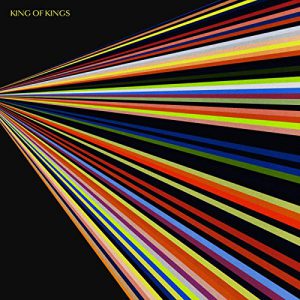 Hillsong Worship has released "King Of Kings" through Hillsong Church and all songs are now loaded into WorshipTeam.com "King Of Kings is a live recording of some great new songs.
"The story of the Gospel should never be treated or viewed as a relic – no matter how reverently one might err in that direction. No, the Gospel is a NOW reality that requires a NOW response. With origins before time and echoes beyond it, it stands at the intersection of eternity and our every-day present and beckons, urges, demands us to look. Look at the Christ, the Son of God – bloodied for your sin and the sin of all humanity – repent and believe and take your place in the Story of all stories – the story of the King of Kings."
"For I am not ashamed of the gospel because it is the power of God that brings salvation to everyone who believes: first to the Jew then to the Gentile. For in the gospel the righteousness of God is revealed – a righteousness that is by faith from first to last." – Romans 1:16-17
– Brooke Ligertwood
The song is loaded and ready to use- just access your WorshipTeam.com system database.
The song is full featured with complete lyrics, chord charts and full length audio. Check out this great new song, hear it in the original key, or choose your own key and play it the way you like it.
blessings
Cody Gentes
p.s. if you have never tried out Worshipteam.com, try it FREE for one month by simply going here: http://www.worshipteam.com/try ! See you there.