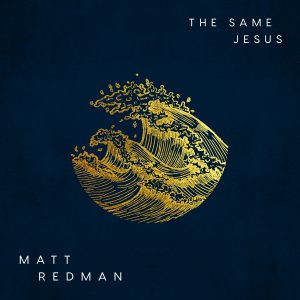 Matt Redman has released "The Same Jesus through Integrity Music and the song is now loaded into WorshipTeam.com "The Same Jesus" is a recording of a great new song
Matt Redman releases "The Same Jesus," a powerful song that reminds us that Jesus is the same Creator, Healer, and Savior that He always was and will forever be. This is Matt's first single from his brand new album, Let There Be Wonder, that is set to
release in early 2020.
I know that my Redeemer lives
I know that my Redeemer lives
Still keeping all His promises
The same Jesus
The same Jesus
"I love that when we worship Him in the here and now, we're worshiping the same Jesus who spoke creation into being, the same Jesus who walked the earth, who went to the cross, who rose again and is coming back again. It's a beautiful thing that we get to worship the God who was, and is, and is to come. The God of yesterday, today and forever!" – Matt Redman
The song is loaded and ready to use- just access your WorshipTeam.com system database.
The song is full featured with complete lyrics, chord charts and full length audio. Check out this great new song, hear it in the original key, or choose your own key and play it the way you like it.
blessings
Cody Gentes
p.s. if you have never tried out Worshipteam.com, try it FREE for one month by simply going here: http://www.worshipteam.com/try ! See you there.