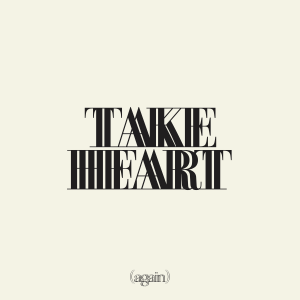 Hillsong Worship has released "Take Heart (Again)" through Hillsong Church and all songs are now loaded into WorshipTeam.com "Take Heart (Again)" is a recording of some great new songs.
Take heart (Again) is a timely project. All three worship expressions of Hillsong Church (Hillsong Worship, Hillsong United and Hillsong Young and Free) came together to prayerfully craft an offering of songs, critical confessions of God's unrivalled Lordship, His surpassing peace, the stillness of His presence and the hope that none but Jesus can offer. These songs are memorials, reminders of times and spaces where the power of God has moved mightily and will move once again. Featuring legacy songs, such as "Hosanna," "Who You Say I Am," and "Broken Vessels."
All songs are loaded and ready to use- just access your WorshipTeam.com system database.
The songs are full featured with complete lyrics, chord charts and full length audio. Check out these great new songs, hear them in the original key, or choose your own key and play it the way you like it.
blessings
Cody Gentes
p.s. if you have never tried out Worshipteam.com, try it FREE for one month by simply going here: http://www.worshipteam.com/try ! See you there.