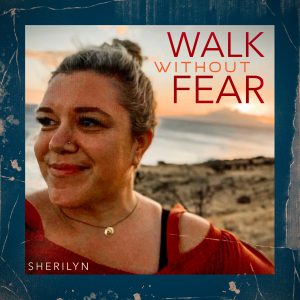 Sherilyn Keller has released "Walk Without Fear" through Starboard Stride and the song is now loaded into WorshipTeam.com "Walk Without Fear" is a recording of a great new song.
"Walk Without Fear" is heart-felt declaration of faith and courage in the midst of difficulties that erupts into a "Greatest Showman" type of inspirational anthem – complete with stomps and claps, a symphony of strings, and a choir of contagious voices. There is a truly powerful energy when the voices declare in unity "I won't be afraid" and "I'll walk without fear" because of what was accomplished on the Cross and through Jesus' resurrection.
Just as effective stripped back and led with an acoustic guitar and/or piano, "Walk Without Fear" is incredibly versatile and impactful, with powerful lyrics that speak scriptural truth.
Birthed out of a worship community on the Central Coast of California, the song was written and recorded by Sherilyn (previously known as Sheri Carr) -her voice one you may recognize from Vineyard albums past like "Dwell," "Fearless Now," and "Fall On Me."
After over 25 years in ministry, Sherilyn continues to use her gifts to lead worship, write and record songs, host women's events, mentor other worship leaders, and has also launched a podcast about pursuing your dreams titled "Have You Seen Me Now." Find out more at http://sherilynmusic.com
The song is loaded and ready to use- just access your WorshipTeam.com system database.
The song is full featured with complete lyrics, chord charts and full length audio. Check out this great new song, hear it in the original key, or choose your own key and play it the way you like it.
blessings
Cody Gentes
p.s. if you have never tried out Worshipteam.com, try it FREE for one month by simply going here: http://www.worshipteam.com/try ! See you there.