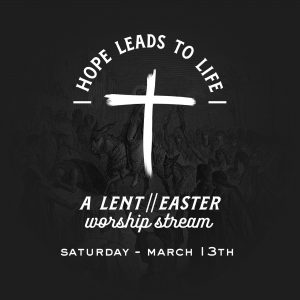 WorshipTeam community!
We wanted to let you know about this Lent/Easter Worship Stream coming up on this Saturday. The stream will be live at 4pm in Arizona (6pm ET).
It will include several leaders/friends from around the US and Canada, Todd Hunter, Moses & Erica Lugemye, Brian Doerksen, Donny & Lórien Cannoy, Heather Clark, Tim Brown, Terry Butler, Tina Colón Williams, Sarah Pemberton, Casey Corum, and Kim Gentes leading us in worship and creative expressions from their homes, porches, studios and living rooms all centered around the season of Lent/Easter.
Link to livestream:
http://bit.ly/LentEasterLivestreamWT
Live stream starts at 4PM AZ time (6PM ET)
blessings
Cody Gentes
p.s. if you have never tried out Worshipteam.com, try it FREE for one month by simply going here: http://www.worshipteam.com/try ! See you there.