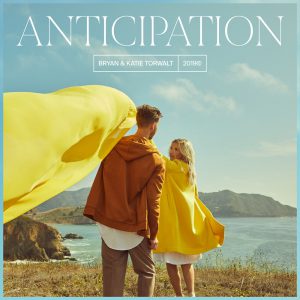 Bryan & Katie Torwalt has released "Anticipation" through Jesus Culture Music and all songs are now loaded into WorshipTeam.com "Anticipation" is a studio recording of some great new songs.
Welcome to the next part of our journey , where faith the size of a mustard seed is beginning to grow into a forest. Where we not only choose to believe with faith, but eagerly anticipate.
Remembering who God has been in the past, increasing our awareness to who He is in this moment, and confident that in the unknown of the future, we will only find more of His goodness.
Our prayer is to grow into childlike faith, a fresh outpouring of His promise and presence. We are more aware than ever before that what we have seen of Gods goodness is only a small glimpse. The searching and seeking of our generation, the solutions and answers we crave. All of our questions lead us back to HIM.
All songs are loaded and ready to use- just access your WorshipTeam.com system database.
The songs are full featured with complete lyrics, chord charts and full length audio. Check out these great new songs, hear them in the original key, or choose your own key and play it the way you like it.
blessings
Cody Gentes
p.s. if you have never tried out Worshipteam.com, try it FREE for one month by simply going here: http://www.worshipteam.com/try ! See you there.