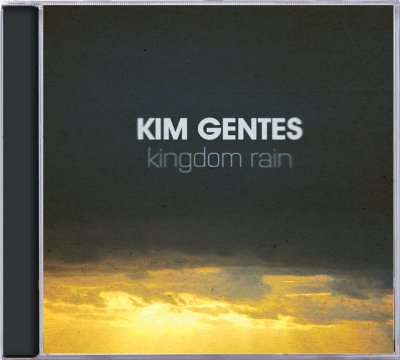 WorshipTeam.com has just added all the songs from "Kingdom Rain" by Kim Gentes. Kingdom Rain is a compelling collage of songs by worship leader Kim Gentes. Kim Gentes has equipped and reached many thousands of churches through his ministry, work and worship leading in the last 20 years. He is both a veteran worship leader and a guy who knows the church and worship music at its very heart. Lifting the sounds to life in the studio is producer Brian Thiessen, known for decades of powerful guitar work in Brian Doerksen recordings. Rita Springer (worship leader, Make Us A Prayer), Andy Park (I Want To Know You), Brian Thiessen (producer, guitars), Calum Rees (drummer, Hungry, Come Now Is The Time), Matt Weeks (Bass), Kelly Carpenter (Draw Me Close To You) and others make contributions to this penetrating body of worship music.
The songs are full featured with complete album lyrics, chord charts and full length audio. Check out these great new songs, hear them in the original key, or choose your own key and play it the way you like it.
blessings
Jeremy Dunn
p.s. if you have never tried out Worshipteam.com, try it FREE for one month by simply going here: http://www.worshipteam.com/try ! See you there.