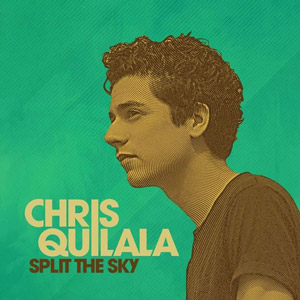 Chris Quiala has released "Split The Sky" through Jesus Culture Music and all songs are now loaded into WorshipTeam.com "Split The Sky" is a recording of some great new songs.
"Split the Sky" marks the first solo studio album release from Jesus Culture Music artist, Chris Quilala. Set apart from anything Jesus Culture has recorded before, "Split the Sky" ventures into a new realm of worship music largely influenced by retro pop and futuristic soundscapes, driven by big synth melodies that will capture the ear of the listener. Woven together with intention, the lyrics carry themes of hope, encounter, and the Father's deep desire to have relationship with us. The title of the album, "Split the Sky," comes from the song "After My Heart," which describes God's pursuit of our hearts, and our response of surrender to Him. Other songs, like "Reign" are written with a heart of conviction, inviting Jesus to take the highest place, and putting Heaven on display. With a fresh expression of worship, we hope "Split the Sky" leads you into new encounters with God, and greater revelations of His great love for you. All songs are loaded and ready to use- just access your WorshipTeam.com system database.
The songs are full featured with complete lyrics, chord charts and full length audio. Check out these great new songs, hear them in the original key, or choose your own key and play it the way you like it.
blessings
Cody Gentes
p.s. if you have never tried out Worshipteam.com, try it FREE for one month by simply going here: http://www.worshipteam.com/try ! See you there.