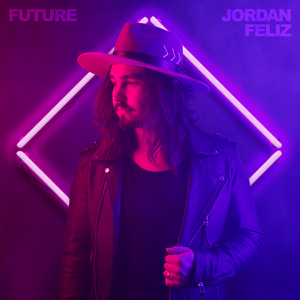 Jordan Feliz has released "Future" through Centricity Music and all songs are now loaded into WorshipTeam.com "Future" is a recording of some great new songs.
It's something we all want the answers for. It's something we fear. It's something we want to have a grip on. The future. So we ask for clearcut forecasts, desperately seeking security in precise, defined direction. Tossing and turning, we think if we could just glimpse the end of the book, we'd rest easy. We make plans and maps, charting out our lives and where we want them to go. We find ourselves filled with anxieties, pressure, worries…
Jordan Feliz knows the feeling.
But he didn't write his newest album, Future, because he figured out all the answers to his path. Quite the opposite. This record was born out of Feliz making peace with the fact that he doesn't,
none of us can, know what his future holds. Cling to your best-laid plans until your knuckles turn white, mark your calendar up and down, worry yourself dizzy…But the real answer is accepting
that we do not hold the future in our own two hands. And thank goodness, because the One who does has already written better stories for us than we ever could.
All songs are loaded and ready to use- just access your WorshipTeam.com system database.
The songs are full featured with complete lyrics, chord charts and full length audio. Check out these great new songs, hear them in the original key, or choose your own key and play it the way you like it.
blessings
Cody Gentes
p.s. if you have never tried out Worshipteam.com, try it FREE for one month by simply going here: http://www.worshipteam.com/try ! See you there.