Gateway Kids Worship has released "Believe It" through Gateway Music and all songs are now loaded into WorshipTeam.com "Believe It" is a recording of some great new songs.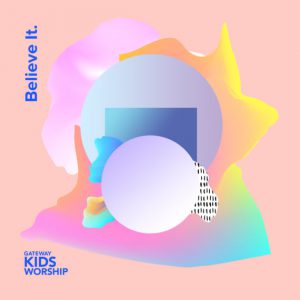 No matter the distance or darkness; we will stand on God's promise and purpose. God's love goes on and on and is never ending. It's time to Believe It!
Believe It, the newest release from Gateway Kids Worship, includes songs that will have the whole family singing and dancing. Believe It features vocalists from Gateway Kids Worship from all six Gateway Church campuses. With five new songs and two re-imagined songs from GATEWAY's Monuments album, it's sure to be a new favorite for the family.
A part of GATEWAY, Gateway Kids Worship is the worship expression of the children's ministry of Gateway Church, Gateway Kids. Their teams lead worship every weekend across multiple campuses in the Dallas/Fort Worth, Texas area for thousands of children every week.
All songs are loaded and ready to use- just access your WorshipTeam.com system database.
The songs are full featured with complete lyrics, chord charts and full length audio. Check out these great new songs, hear them in the original key, or choose your own key and play it the way you like it.
blessings
Cody Gentes
p.s. if you have never tried out Worshipteam.com, try it FREE for one month by simply going here: http://www.worshipteam.com/try ! See you there.