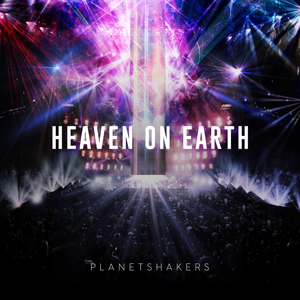 Planetshakers has released "Heaven On Earth- Part Two" through Venture 3 Media and all songs are now loaded into WorshipTeam.com "Heaven On Earth- Part Two" is a live recording of some great new songs.
"I am truly honored to represent Planetshakers in this exciting season of their ministry," says Nicolle, a former executive with Integrity Music and Kingsway North America who launched Bethel Music, Jesus Culture, Rend Collective and All Sons & Daughters. "My mission is to grow dramatically the impact and influence of Planetshakers ministry and songs on a global basis. The songs this team have been writing are some of the best praise and worship songs with which I have ever been associated."
"We are delighted to have signed with V3M. Steve and his team have already created so much momentum and energy while simultaneously understanding our heart, passion and calling," says Russell Evans, Senior Pastor of Planetshakers. "I'm looking forward to a very long and fruitful partnership that benefits the kingdom of God globally."
The four-song, nearly 25-minute Heaven On Earth Part Two is a tangible, intentional expression of worshippers collectively pursuing the presence of God, all led by Planetshakers' worship leaders Sam Evans, Joth Hunt (who also produced and mixed the EP), BJ Pridham, Rudy Nikkerud, Chelsi Nikkerud and a full team of musicians, dancers and more.
All songs are loaded and ready to use- just access your WorshipTeam.com system database.
The songs are full featured with complete lyrics, chord charts and full length audio. Check out these great new songs, hear them in the original key, or choose your own key and play it the way you like it.
blessings
Cody Gentes
p.s. if you have never tried out Worshipteam.com, try it FREE for one month by simply going here: http://www.worshipteam.com/try ! See you there.