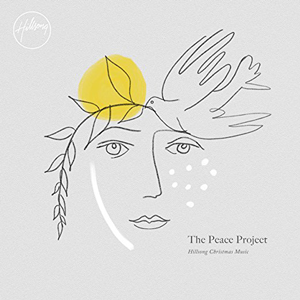 Hillsong Worship has released "The Peace Project" through Hillsong Church and all songs are now loaded into WorshipTeam.com "The Peace Project" is a recording of some great new songs.
Christmas is God's ultimate peace project. God sent Jesus to usher in Shalom, we are all agents of Peace. Hillsong Worship's The Peace Project Christmas album is comprised of seven new, vibrant tracks such as 'Prince of Heaven,' 'Seasons' & 'Peace Upon The Earth' along with fresh arrangements of five of the most beloved Christmas classics like 'Hark,' 'O Holy Night' & 'Joy To The World.' The Peace Project is a prayer that as we enjoy the festivities of the season our worship may also be felt in some of the most chaotic and dark places on earth, as we celebrate the birth of our Prince of Peace, Jesus.
All songs are loaded and ready to use- just access your WorshipTeam.com system database.
The songs are full featured with complete lyrics, chord charts and full length audio. Check out these great new songs, hear them in the original key, or choose your own key and play it the way you like it.
blessings
Cody Gentes
p.s. if you have never tried out Worshipteam.com, try it FREE for one month by simply going here: http://www.worshipteam.com/try ! See you there.