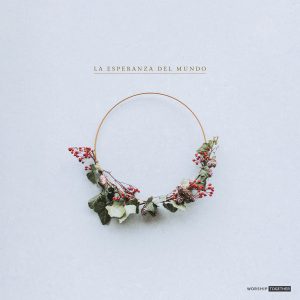 Worship Together has released "La Esperanza Del Mundo" and all songs are now loaded into WorshipTeam.com "La Esperanza Del Mundo" is a recording of some great new songs.
La Esperanza Del Mundo (The Hope Of The World) is a Spanish Christmas album created by the team effort of Worship Together and up-and-coming artists-influencers across Latin America. The album explores both new and classic Christmas songs that tell the story of the birth of Jesus and the hope that God gave humanity through the birth of His son, Jesus. Carefully curated Spanish translations are sung over epic arrangements from Tommee Profit, Travis Cottrell, and others to create a unique and warm Spanish Christmas Album.
All songs are loaded and ready to use- just access your WorshipTeam.com system database.
The songs are full featured with complete lyrics, chord charts and full length audio. Check out these great new songs, hear them in the original key, or choose your own key and play it the way you like it.
blessings
Cody Gentes
p.s. if you have never tried out Worshipteam.com, try it FREE for one month by simply going here: http://www.worshipteam.com/try ! See you there.