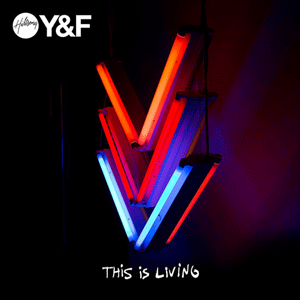 Hillsong Music has released "This Is Living" Hillsong Music and all songs are now loaded into WorshipTeam.com "This Is Living" is a live recording of some great new songs.
In addition to Young & Free's trademark high-energy worship style, the group collaborated with Grammy Award-winner Lecrae on "This Is Living."
"For us it was a dream come true to collaborate with Lecrae who we not only love and respect as an artist, but as someone who is a strong voice for freedom to this generation," the Young & Free team said. "If anyone's message echoes the message of 'This Is Living,' it's Lecrae."
On Tuesday, Lecrae voiced his own excitement for the track's release, tweeting: "My friends @hillsongyandf just released their EP & I'm on the track #ThisIsLiving".
Meanwhile, the new Young & Free EP also includes a newly-recorded version of "Sinking Deep," which was first released on the group's debut album "We Are Young & Free." An acoustic version of "This Is Living" is also among the new album's songs. Rounding out track list for "This Is Living" are the songs "Energy" and "Pursue."
All songs are loaded and ready to use- just access your WorshipTeam.com system database.
The songs are full featured with complete lyrics, chord charts and full length audio. Check out these great new songs, hear them in the original key, or choose your own key and play it the way you like it.
blessings
Cody Gentes
p.s. if you have never tried out Worshipteam.com, try it FREE for one month by simply going here: http://www.worshipteam.com/try ! See you there.