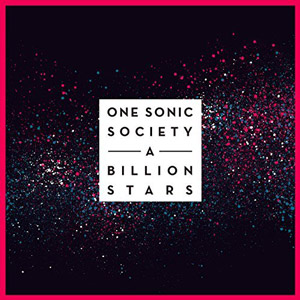 One Sonic Society has released single "A Billion Stars" through Essential Worship the song is now loaded into WorshipTeam.com "A Billion Stars" is a recording of a great new song.
A Billion Stars", the follow-up to One Sonic Society's top five-charting "Great Are You Lord". Read a press release, "Co-written by Chris Tomlin and Hillsong's Reuben Morgan, Jason Ingram knew he and the Church needed a song of faith during a season of hardship." Said Ingram, "If there's ever been a time to walk by faith and not by sight like 2 Corinthians 5 says, it's now. I kept thinking about the phrase 'If, then' as I wrote. That's how I live out faith. If God is good, then he will prove himself good and faithful; if he can calm the storm, then he can calm the storm in me. If he can rise from the dead, then he has power over life and death." All songs are loaded and ready to use- just access your WorshipTeam.com system database.
The songs are full featured with complete lyrics, chord charts and full length audio. Check out these great new songs, hear them in the original key, or choose your own key and play it the way you like it.
blessings
Cody Gentes
p.s. if you have never tried out Worshipteam.com, try it FREE for one month by simply going here: http://www.worshipteam.com/try ! See you there.