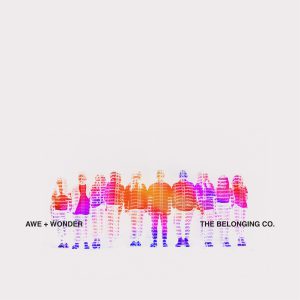 The Belonging Co has released "Awe + Wonder" through TBCO Music and all songs are now loaded into WorshipTeam.com "Awe + Wonder" is a live recording of some great new songs.
Awe + Wonder is the sophomore album from The Belonging Co in Nashville, TN. Recorded Live, Awe + Wonder is a collective of worship experiences captured within the life of The Belonging
Co throughout the last year. This album features songs from The Belonging Co Worship team which includes Henry Seeley, Andrew Holt, Natalie Grant, Sarah Reeves, Kari Jobe, Meredith
Andrews, Cody Carnes, Hope Darst, Daniella Mason and Maggie Reed.
The Belonging Co is a church based in Nashville, TN whose mandate is encounter over entertainment, intimacy over industry, presence over presentation, people over position and Jesus over everything.
All songs are loaded and ready to use- just access your WorshipTeam.com system database.
The songs are full featured with complete lyrics, chord charts and full length audio. Check out these great new songs, hear them in the original key, or choose your own key and play it the way you like it.
blessings
Cody Gentes
p.s. if you have never tried out Worshipteam.com, try it FREE for one month by simply going here: http://www.worshipteam.com/try ! See you there.