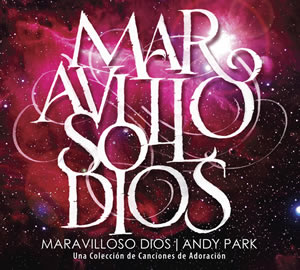 Andy Park leads a new CD full of his most popular songs done in Spanish, entitled "Maravilloso Dios". This is 13 very well known songs, including El Espíritu Del Santo Dios / The Spirit Of The Sovereign Lord, Maravilloso Dios / Wonder Working God, En Secreto / In The Secret, Veo Al Señor / I See The Lord, Bendito Tu Nombre Señor / Blessed Be The Name, Aun Asi Te Alabare / Yet I Will Praise, and many others.
The songs are full featured with complete album lyrics, chord charts and full length audio. Check out these great new songs, hear them in the original key, or choose your own key and play it the way you like it.
WorshipTeam.com includes a number of spanish songs, and over 5600 songs in total (and growing weekly).
blessings
Kim Gentes
p.s. if you have never tried out Worshipteam.com, try it FREE for one month by simply going here: http://www.worshipteam.com/try ! See you there.