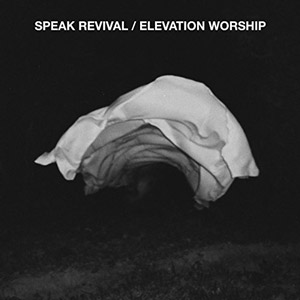 Elevation Worship has released "Speak Revival" through Essential Worship and all songs are now loaded into WorshipTeam.com "Speak Revival" is a recording of some great new songs.
Elevation Worship is the group name given to a series of album releases related to the Elevation Church located in Charlotte, North Carolina. The church was formed by Pastor Steven Furtick in early 2006 with the first Elevation Worship release, Live Worship, following soon after. Two more albums, We Are Alive (2008) and Kingdom Come (2010) would arrive via the Essential Worship label. In 2011, they signed with the major-label Sony and released For the Honor that same year. A four-song EP, Nothing Is Wasted, appeared in 2012, with a full-length album of the same title appearing early in 2013. The following year, they released two albums: Only King Forever almost broke the Billboard Top 20, while Wake Up the Wonder marked their first live performance in a large arena, going from a 1,000 member church audience to a 16,000 crowd. In 2016, Elevation had their greatest success yet, releasing another live album, Here As In Heaven, which debuted at the top of the Billboard Christian chart and broke into the Top 20. Recorded in July 2015 at Time Warner Cable Arena in Charlotte, Here As In Heaven saw Elevation playing to a maximum capacity crowd of over 20,000 worshippers. All songs are loaded and ready to use- just access your WorshipTeam.com system database.
The songs are full featured with complete lyrics, chord charts and full length audio. Check out these great new songs, hear them in the original key, or choose your own key and play it the way you like it.
blessings
Cody Gentes
p.s. if you have never tried out Worshipteam.com, try it FREE for one month by simply going here: http://www.worshipteam.com/try ! See you there.