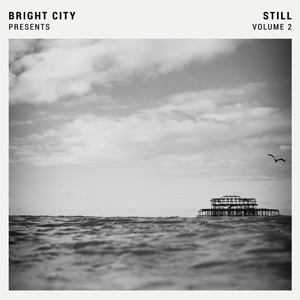 Bright City has released "Still: Volume 2" through Integrity Music and all songs are now loaded into WorshipTeam.com "Still: Volume 2" is a recording of some great new songs.
Inspired by Psalm 46:10's admonition to "be still and know that I am God," Integrity Music offers a new installment in its Still series of instrumental albums with Still: Volume 2 set for release March 2 and featuring UK collective Bright City. The project, which offers interpretations of modern worship songs to create a backdrop for prayer and meditation, follows last year's acclaimed series debut from Manchester, UK band Rivers & Robots.
Each album in the Still series features a different artist-producer, presenting a unique aesthetic and a listening approach to worship for both individuals and churches. Emotive and reminiscent of a film score, Still: Volume 2 combines electronic instrumentation and strings as Bright City delivers an atmospheric slant to their own compositions along with songs from Hillsong United, All Sons & Daughters, Martin Smith and others.
Located in the seaside resort of Brighton – hometown of artists as diverse as Adele and Fat Boy Slim – Bright City is a family of performing and visual artists based in St Peter's Church under the leadership of Vicar Archie Coates. Founded in 2009, St Peter's has become a chaplaincy for creatives in the area, including songwriter/worship leaders Matt Redman and Martin Smith (Delirious?). Before beginning work on Still, Bright City released two original projects, a self-titled album and Hello Maker, which includes "Rock Of Our Salvation", nominated for NewReleaseToday's "We Love Christian Music Awards" in the category of Worship Song of the Year.
"Acknowledging God is worship," says Paul Nelson, Worship Pastor for Bright City/St Peter's. "Silence and stillness can be the best form of 'acknowledgement' that the Lord is God. We're praying that by listening to the record, people will meet with Jesus… that it would carry God's presence."
All songs are loaded and ready to use- just access your WorshipTeam.com system database.
The songs are full featured with complete lyrics, chord charts and full length audio. Check out these great new songs, hear them in the original key, or choose your own key and play it the way you like it.
blessings
Cody Gentes
p.s. if you have never tried out Worshipteam.com, try it FREE for one month by simply going here: http://www.worshipteam.com/try ! See you there.