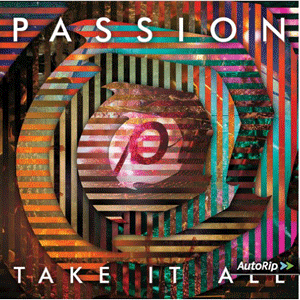 Passion Music has released "Take It All" through Passion Music and all songs are now loaded into WorshipTeam.com "Take It All" is a recording of some great new songs.
Led by a stirring in the heart of Atlanta-based pastor, Louie Giglio, Passion was birthed in 1997 to see the 20+ million college students across the globe awaken to the reality of an omnipotent and glorious Creator. Since then, millions of students from across the globe have joined the Passion movement, united across ministry and denominational lines, to seek the face of God in worship and prayer at nine conferences, four world tours and multiple one-day and regional events. Passion's core scripture,states: "Yes, LORD, walking in the way of your laws, we wait for you; your name and renown are the desire of our hearts." The small Passion Team is led by Louie Giglio and operates under the direction of a Board that is committed to spreading the fame of Jesus Christ to college students around the globe. All songs are loaded and ready to use- just access your WorshipTeam.com system database.
The songs are full featured with complete lyrics, chord charts and full length audio. Check out these great new songs, hear them in the original key, or choose your own key and play it the way you like it.
blessings
Cody Gentes
p.s. if you have never tried out Worshipteam.com, try it FREE for one month by simply going here: http://www.worshipteam.com/try ! See you there.