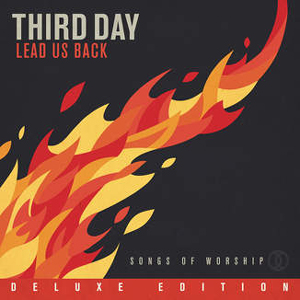 Third Day has released "Lead Us Back: Songs of Worship" through Essential Records and all songs are now loaded into WorshipTeam.com "Lead Us Back: Songs of Worship" is a studio/live recording of some great new songs.
With over a decade eclipsed since their best-selling Offerings releases, Mac Powell and company return with a brand new collection of powerful praise and energetic worship anthems. Lead Us Back blends the group's signature rootsy sounds with elements of modern worship, from soul-stirring ballads to stand-up-and-shout celebrations. This long-awaited third installment includes the captivating lead single "Soul On Fire" (co-written with Matt Maher), plus "Our Deliverer," "Victorious," and "He Is Alive," a soon-to-be Easter classic. All songs are loaded and ready to use- just access your WorshipTeam.com system database.
The songs are full featured with complete lyrics, chord charts and full length audio. Check out these great new songs, hear them in the original key, or choose your own key and play it the way you like it.
blessings
Cody Gentes
p.s. if you have never tried out Worshipteam.com, try it FREE for one month by simply going here: http://www.worshipteam.com/try ! See you there.