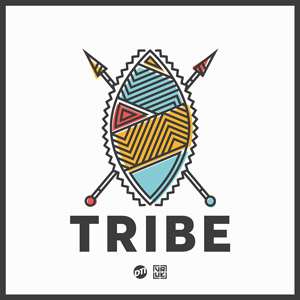 Vineyard UK has released "Tribe (Live From DTI 2017)" through Vineyard Records UK and all songs are now loaded into WorshipTeam.com "Tribe (Live From DTI 2017)" is a live recording of some great new songs.
This year, our Dreaming The Impossible (DTI) festival was the largest ever, with over 1,000 people attending a new venue in Newark.
The worship when the Vineyard tribe gather from around the movement is always special, but the sound of a young generation is unforgettable. As they worship with a fresh energy, uncontained passion and a intimate cry to their loving Father. Vineyard Records UK were able to capture some of the worship this year and Tribe releases at the end of June.
This 6-track EP will be titled Tribe (Live From Dreaming The Impossible 2017).
Tribe will include 4 brand new songs from Dave Miller & Andy Hatherly including the anthem of the weekend 'Tribe' written for the event. The track list will include the songs: 'Praise The Lord (Victory In His Hands)', 'Fill Us Again', 'King Of Love', 'Tribe', 'What A Beautiful Name' and 'Glorious Day'.
We hope that this release galvanises the church, and especially young people, to boldly approach the throne of God in worship, as we pursue Christ, his Church and his Cause. All songs are loaded and ready to use- just access your WorshipTeam.com system database.
The songs are full featured with complete lyrics, chord charts and full length audio. Check out these great new songs, hear them in the original key, or choose your own key and play it the way you like it.
blessings
Cody Gentes
p.s. if you have never tried out Worshipteam.com, try it FREE for one month by simply going here: http://www.worshipteam.com/try ! See you there.