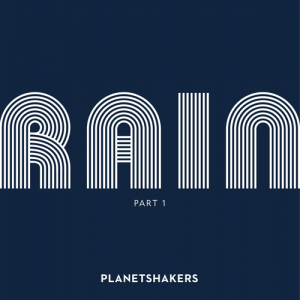 Planetshakers has released "Rain Part 1" through Venture 3 Media and all songs are now loaded into WorshipTeam.com "Rain Part 1" is a live recording of some great new songs.
A tangible, intentional expression of worshippers collectively pursuing the presence of God, Rain Part 1 is led by Planetshakers' worship leaders Sam Evans, Aimee Evans, Joth Hunt (who also produced and mixed the EP), BJ Pridham, Rudy Nikkerud, Chelsi Nikkerud and more.
"2019 will mark the 22nd year that Planetshakers Conference has been lifting up the name of Jesus to a generation," says Planetshakers Church Sr. Pastors Russell and Sam Evans. "We feel that just as rain is formed naturally by the sun's heat evaporating water, that our prayers, praise and worship have been reaching heaven all this time. Rain forms when there is a cool change and there is a change in the atmosphere. We are believing that at this conference there will be an unprecedented outpouring of the rain of heaven."
Sharing songs from Rain Part 1 along with more new music to release later this year while at the conference, Planetshakers Band will also reveal exclusive videos of the songs on the EP prior to the event. Each song has been captured live-in-concert via multi-cameras for a compelling visual experience.
All songs are loaded and ready to use- just access your WorshipTeam.com system database.
The songs are full featured with complete lyrics, chord charts and full length audio. Check out these great new songs, hear them in the original key, or choose your own key and play it the way you like it.
blessings
Cody Gentes
p.s. if you have never tried out Worshipteam.com, try it FREE for one month by simply going here: http://www.worshipteam.com/try ! See you there.