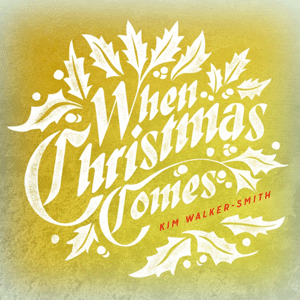 Jesus Culture Music has released "When Christmas Comes" through Jesus Culture Music and all songs are now loaded into WorshipTeam.com "When Christmas Comes" is a recording of some great new songs.
Christmas music has the power to transcend present circumstances and vast stretches of time to evoke poignant memories like nothing else, no matter the time of year or the temperature outside. Worship leader Kim Walker-Smith experienced this as she entered the studio to record her first holiday album, When Christmas Comes. The vocalist, best-known as the front woman for Jesus Culture Band, donned a tank top, shorts and flip flops most days to usher in the Christmas spirit in the middle of July. Still, despite the 115-degree heat, Kim admits the songs brought back a flood of childhood memories throughout the recording process. "I'm finding out it doesn't matter what time of year it is, if you're listening to these classic songs, it just brings out these special memories and really warms your heart, thinking about how special family is," she says. All songs are loaded and ready to use- just access your WorshipTeam.com system database.
The songs are full featured with complete lyrics, chord charts and full length audio. Check out these great new songs, hear them in the original key, or choose your own key and play it the way you like it.
blessings
Cody Gentes
p.s. if you have never tried out Worshipteam.com, try it FREE for one month by simply going here: http://www.worshipteam.com/try ! See you there.