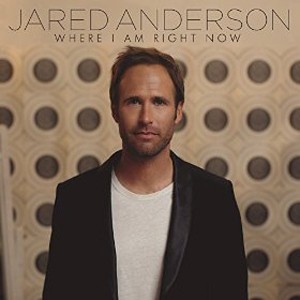 Jared Anderson has released "Where I Am Right Now" through Centricity Music and all songs are now loaded into WorshipTeam.com "Where I Am Right Now" is a recording of some great new songs.
"During the songwriting and recording of this project, I've come to realize that a genre of music exists because a lifestyle exists," explains Anderson. "People who write country music don't just write it, they live it. Christian music is the same. Our ears respond to our values. To be a disciple of Jesus is the highest job description anyone will ever have. I pray that my music will expand people's imagination about God."
With a mixture of strong ballads and rhythmic up-tempo songs, Where I Am Right Now spotlights such selections as "Forgiven," with lyrics that make you feel the embrace of Christ's love, while "Sweet Salvation" delivers a steady percussion backbeat with harmonies that are reminiscent of the 60's doo-wop groups. The title track delivers a powerful message of being content of where we are at the moment. I'm called to be where I am right now/In the middle of a storm but I have no doubt/You are here with me/You are here with me/I won't give in or second guess/I'm trusting you with every step/Father you are here with me. All songs are loaded and ready to use- just access your WorshipTeam.com system database.
The songs are full featured with complete lyrics, chord charts and full length audio. Check out these great new songs, hear them in the original key, or choose your own key and play it the way you like it.
blessings
Cody Gentes
p.s. if you have never tried out Worshipteam.com, try it FREE for one month by simply going here: http://www.worshipteam.com/try ! See you there.