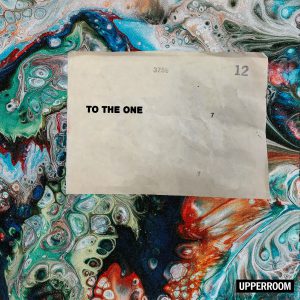 UPPERROOM has released "To The One" through The Fuel Music and all songs are now loaded into WorshipTeam.com "To The One" is a live recording of some great new songs.
The new full-length recording captures nine anthems that have inspired not only the members of UPPERROOM, the church in Dallas' creative Design District that started in 2010, but also millions more around the globe.
The album further features the title track that is meant to magnify the Majesty of Jesus, "Healer," a song inspired by Psalm 68 that expresses how God heals even in the aftermath of grief, "You and You Alone," a grateful anthem that breaks through the wiles of tribulation and struggles in our daily lives, and "Washed," which declares the truth of victory over sin and failure.
"We believe these songs will inspire the Church to gaze solely, in awe and wonder, at Jesus," says Elyssa Smith, who leads worship at UPPERROOM's main church campus in Dallas, TX. "As we've encountered Him, He's given us language to minister to Him. He is the One and every song is for Him."
All songs are loaded and ready to use- just access your WorshipTeam.com system database.
The songs are full featured with complete lyrics, chord charts and full length audio. Check out these great new songs, hear them in the original key, or choose your own key and play it the way you like it.
blessings
Cody Gentes
p.s. if you have never tried out Worshipteam.com, try it FREE for one month by simply going here: http://www.worshipteam.com/try ! See you there.