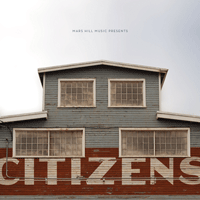 Mars Hill's band Citizens released their self-titled new album "Citizens" through EMICMG Publishing and has all songs loaded into WorshipTeam.com. Citizens is a high-energy indie rock band from Mars Hill U-District. Born in the heart of Seattle's University District, Citizens has quickly built a reputation for their dynamic hymn arrangements and high-intensity anthems. Deacon Zach Bolen leads the band with a visible emotion and passion that stems from a desire to see everyone in the U-District worship Jesus as Lord. All 11 songs are loaded and ready to use- just access your WorshipTeam.com system database.
The songs are full featured with complete lyrics, chord charts and full length audio. Check out these great new songs, hear them in the original key, or choose your own key and play it the way you like it.
blessings
Kim Gentes
p.s. if you have never tried out Worshipteam.com, try it FREE for one month by simply going here: http://www.worshipteam.com/try ! See you there.