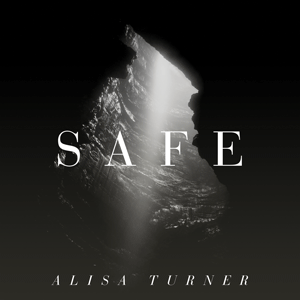 Alisa Turner has released "Safe" through Integrity Music and the song is now loaded into WorshipTeam.com "Safe" is a recording of a great new song.
Nashville, Tennessee-based singer, songwriter and worship leader Alisa Turner knows firsthand the comforting peace of Jesus in the midst of suffering. Her own battle with Lyme Disease and struggle with chronic pain have taught her the transformative power of praise and the beauty of God's grace for each moment. Turner shares this truth and captures the sigh of a trusting heart in new single "Safe", available February 23.
There's no shadow, there's no shame, no need to numb the pain | There's nothing to explain
Only kindness with no boundaries | Mercy that surrounds me | Love that sings my name… Safe
Writing with Dove Award winning songwriters Michael Farren ("Trust In You") and Tony Wood ("Jesus Only Jesus"), Turner delivers "Safe" as the first single from a full-length album due to release in late spring. The project follows her critically-acclaimed, self-titled EP from last summer and includes selections from the EP along with new songs penned with Farren, Wood, Jesse Reeves and Leslie Jordan (All Sons & Daughters) among others.
"We wrote 'Safe' during a time when I felt completely out of control," shares Turner. "As we sat writing an entirely different song, one of my co-writers asked me, 'what word comes to mind when you think of God?' and I responded instantly with, 'safe'! God is where and who I go to when I need to be covered and reminded that I'll be okay. He is the peace that stays, our steady ground, protector, provider, constant. He is close to you and me, always!"
Known for piano-driven psalms and hope-filled, modern laments such as "My Prayer For You", "As It Is In Heaven" and current radio single "Not Even Now", Turner's music always points listeners back to the God whose love and faithfulness never fails.
"I'm not healed yet, but I trust His love for me," says Turner. "And I'm thankful that I have the opportunity to share with others who are going through similar situations, to invite them to worship in the middle of their pain. To stand on a stage night after night and worship… I can't think of a better way to heal."
The song is loaded and ready to use- just access your WorshipTeam.com system database.
The song is full featured with complete lyrics, chord charts and full length audio. Check out this great new song, hear it in the original key, or choose your own key and play it the way you like it.
blessings
Cody Gentes
p.s. if you have never tried out Worshipteam.com, try it FREE for one month by simply going here: http://www.worshipteam.com/try ! See you there.