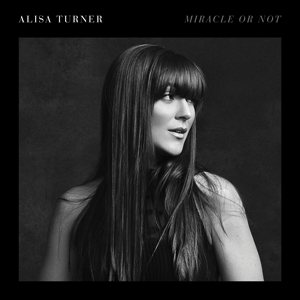 Alisa Turner has released "Miracle Or Not" through Integrity Music and all songs are now loaded into WorshipTeam.com "Miracle Or Not" is a recording of some great new songs.
The first full-length album from Nashville, Tennessee-based singer, songwriter and worship leader Alisa Turner. Miracle Or Not follows Turner's critically-acclaimed, self-titled EP released last summer and her break-out single, "My Prayer For You", which has garnered almost 2 million YouTube views while her songs total over 5 million streams.
"I know that You love me, miracle or not." These hard, faith-filled lyrics anchor the title song and the entire 13-track album, a purposeful choice for Turner who battles chronic pain due to Lyme Disease. She knows the peace and love of God through every struggle and chooses to praise Him all the more.
"Whether or not God has answered your prayer or you're still waiting for your miracle, He is still good and He's still going to see you through… I'm living proof!," says Turner. "I'm still waiting for my miracle but I'm praising Him because He's here with me in in the pain, in the fire… and He'll be with you. He's still working no matter the circumstances."
All songs are loaded and ready to use- just access your WorshipTeam.com system database.
The songs are full featured with complete lyrics, chord charts and full length audio. Check out these great new songs, hear them in the original key, or choose your own key and play it the way you like it.
blessings
Cody Gentes
p.s. if you have never tried out Worshipteam.com, try it FREE for one month by simply going here: https://www.worshipteam.com/try ! See you there.