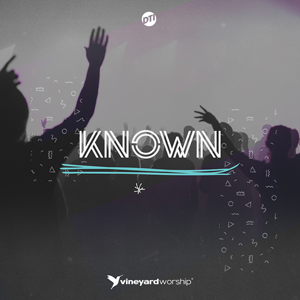 Dave Miller has released "Known- Live From DTI 2018" through Vineyard Worship UK & Ireland and the song is now loaded into WorshipTeam.com "Known- Live From DTI 2018" is a live recording of a great new song
New music from Vineyard Worship – recorded live at the Vineyard National Youth Festival. This summer Vineyard Worship releases two new live worship songs, captured at the Vineyard national youth festival – Dreaming the Impossible – where over 1,000 young people gather from around the Vineyard movement.
The outpouring of their extravagant worship has been captured in these beautiful new songs – 'Known' and 'Endless Praises'. Steeped in the heart cry of a generation moved to spend time in the presence of God, these songs speak of a tribe passionately in love with their heavenly Father, who know that they are known and loved by the Father and who centre their worship on him. 'Known' is a declaration of the intimacy of our relationship with the King of Kings; a recognition of our true identity being found in the Father; and a cry of freedom that stems from walking with Jesus.
The song is loaded and ready to use- just access your WorshipTeam.com system database.
The song is full featured with complete lyrics, chord charts and full length audio. Check out this great new song, hear them in the original key, or choose your own key and play it the way you like it.
blessings
Cody Gentes
p.s. if you have never tried out Worshipteam.com, try it FREE for one month by simply going here: http://www.worshipteam.com/try ! See you there.