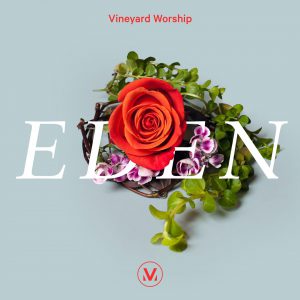 Vineyard Worship has released "Eden" featuring Ted Kim and the song is now loaded into WorshipTeam.com "Eden" is a recording of a great new song.
The latest monthly single is "Eden," penned and sung by Ted Kim — worship leader, songwriter, and currently Senior Associate Pastor at the Evanston Vineyard.
"Jesus makes Eden possible for people whose lives have been distorted and derailed by sin," says Kim. "It's only in and through Jesus that our deserts can become gardens, that our winters can be fruitful, and that even death can be life – that we can find ourselves back to where we started, back home with God. Namely, reunion. Jesus is everything."
You, our inheritance and great reward
You're the one our hearts are longing for… our Eden.
Recorded at Anchour Studio in Maine.
The song is loaded and ready to use- just access your WorshipTeam.com system database.
The song is full featured with complete lyrics, chord chart and full length audio. Check out this great new song, hear it in the original key, or choose your own key and play it the way you like it.
blessings
Cody Gentes
p.s. if you have never tried out Worshipteam.com, try it FREE for one month by simply going here: http://www.worshipteam.com/try ! See you there.