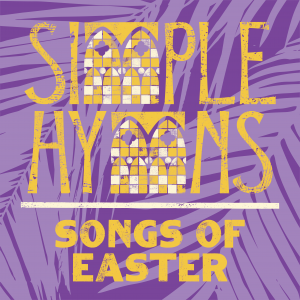 Simple Hymns has released "Songs Of Easter" through Venture 3 Media and all songs are now loaded into WorshipTeam.com "Songs Of Easter" is a recording of some great new songs.
The songs in this Simple Hymns installment are all centered around Easter, and include classic hymns written by Isaac Watts ("At The Cross"), John Newton ("We Knew Not What We Did") and Charitie Lees Bancroft ("Before The Throne Of God Above") as well as the Keith Getty, Kristyn Getty and Stuart Townend-penned "Behold The Lamb (Communion Hymn)" sung by London Gatch.
The hymn by Charles Wesley, "Christ The Lord Is Risen Today," receives fresh interpretation by Abby Eaton, Chris Eaton and John Hartley, and is sung by six-time Dove Award winning Chris Eaton.
Venture3Media (V3M) continues its Simple Hymns series with of Simple Hymns: Songs of Easter featuring such well-known worship leaders as Chris Eaton, Kelly Minter, Leigh Nash (Sixpence None the Richer), London Gatch (Elevation Worship), Joanna Beasley (American Idol), Stephen Petree, Brian Ortize and more.
All songs are loaded and ready to use- just access your WorshipTeam.com system database.
The songs are full featured with complete lyrics, chord charts and full length audio. Check out these great new songs, hear them in the original key, or choose your own key and play it the way you like it.
blessings
Cody Gentes
p.s. if you have never tried out Worshipteam.com, try it FREE for one month by simply going here: http://www.worshipteam.com/try ! See you there.