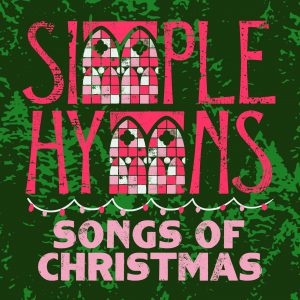 Simple Hymns has released "Songs Of Christmas" and the songs are now loaded into WorshipTeam.com "Songs Of Christmas" is a recording of some great new songs.
To celebrate our favorite time of year. Simple Hymns releases Songs Of Christmas. This new album features best loved Christmas songs and carols songs written by Isaac Watts, Charles Wesley, George Whitefield, William Chatterton Dix, Phillip Brooks and more great hymn writers. It also features well-loved artists such as Chris McClarney (Jesus Culture). Leigh Nash (Six Pence None The Richer). Derri Daugherty (The Choir) and Kurtis Parks (NCL Worship and Bridges Nashville).
These fresh versions of our favorite Christmas songs and carols are combined with new worship songs and additional choruses and lyrics to bring a joyful and tender Christmas expression that will inspire fresh praise and worship in this most special season!
The songs are now loaded and ready to use- just access your WorshipTeam.com system database.
The songs are full featured with complete lyrics, chord charts and full length audio. Check out these great new songs, hear them in the original key, or choose your own key and play them the way you like it.
blessings
WorshipTeam Staff
p.s. if you have never tried out Worshipteam.com, try it FREE for one month by simply going here: http://www.worshipteam.com/try ! See you there.
Also if you want some awesome WT merch find yours here! https://store.worshipteam.com/