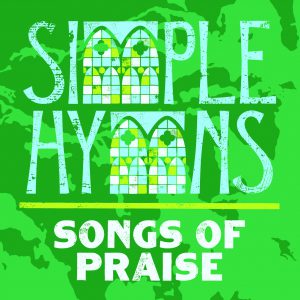 Simple Hymns has released "Songs Of Praise" through Venture 3 Media and all songs are now loaded into WorshipTeam.com "Songs Of Praise" is a recording of some great new songs.
On this Simple Hymns: Songs Of Praise album, there are fresh hymns with the overarching theme of "Praise:· Included in this album are classic hymns like Charles Wesley's "O For A Thousand Tongues To Sing;· sung by Chris McClarney Jesus Culture), the very popular Irish hymn "Be Thou By Vision", sung by Kurtis Parks (Bridges Nashville), the best loved hymn "Great Is Thy Faithfulness" has been updated very respectfully by Jonathan Hamrick to "Great Is Your Faithfulness" with a beautiful new chorus and bridge and the modern hymn "Christ In Me" written by Stuart Townend and Keith Getty is sung by Stephen Petree. Another Charles Wesley hymn "Praise The Lord Who Reins Above" is sung by Kelly Minter, and the well loved hymn "Take My Life" written by Francis Havergal is also included.
One of the featured songs for the times in which we live is the song Passover, written by Dave Bell and Chris Eaton. Here are a couple of verses from this modern hymn:
"When evil prowls our city streets, I will fight this fight on bended knee, I will sing the song of saints before, As for me and my house we serve the Lord" "The plague that seeks to take my breath, Cannot destroy my confidence, Beneath His wings I am secure, As for me and my house we serve the Lord"
All songs are loaded and ready to use- just access your WorshipTeam.com system database.
The songs are full featured with complete lyrics, chord charts and full length audio. Check out these great new songs, hear them in the original key, or choose your own key and play it the way you like it.
blessings
Cody Gentes
p.s. if you have never tried out Worshipteam.com, try it FREE for one month by simply going here: http://www.worshipteam.com/try ! See you there.