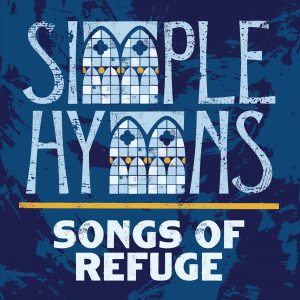 Simple Hymns has released "Songs Of Refuge" through Venture 3 Media and all songs are now loaded into WorshipTeam.com "Songs Of Refuge" is a recording of some great new songs.
For such a time as this, Simple Hymns -Songs Of Refuge is a collection of hymns that remind us that when our lives and world are in turmoil, we have an anchor and refuge from the storms of life. We can take comfort, as those that came before us, that God will never forsake us, but instead, provide us with the strength and comfort as only He can. The songs on Songs Of Refuge include "It Is Well," which was written by Horatio Spafford, who wrote this hymn following the news of the death of his four daughters in a trans-Atlantic voyage. It is sung by Chris McClarney of Jesus Culture. "The God Of The Sea And Stars" was written by the great hymn writer Samuel Trevor Francis and sung by Mack Brock (Elevation Worship). "He Is Our Refuge" was written by Issac Watts who penned more than 750 hymns, '1esus, Lover Of My Soul" was written by none other than Charles Wesley and sung by Chris Eaton. "Savior, Like A Shepherd Lead Us" was written by Dorothy Thrupp and sung by Leigh Nash (Six Pence None The Richer).
All songs are loaded and ready to use- just access your WorshipTeam.com system database.
The songs are full featured with complete lyrics, chord charts and full length audio. Check out these great new songs, hear them in the original key, or choose your own key and play it the way you like it.
blessings
Cody Gentes
p.s. if you have never tried out Worshipteam.com, try it FREE for one month by simply going here: http://www.worshipteam.com/try ! See you there.