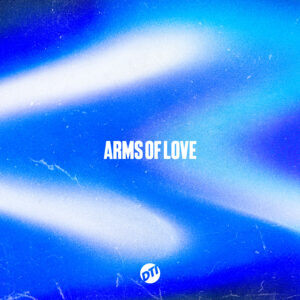 Vineyard Worship has released "Arms Of Love" featuring Dreaming The Impossible and the song is now loaded into WorshipTeam.com "Arms Of Love" is a recording of a great new song.
Vineyard Worship announce third and final new single 'Arms Of Love' recorded live at Dreaming The Impossible, a festival for young people from churches everywhere which grew to 4,000 this summer.
'Arms Of Love' written by Craig Musseau was first published by Vineyard Worship in 1991 and has been rearranged and reimagined for a new generation by the Dreaming The Impossible band.
Vineyard worship leaders Jon Solway and Beth McNeil explain why 'Arms Of Love' is a perfect fit for young people in 2023; "This song, while it may be a blast from the past, has a unique way of drawing us into deep intimacy with Jesus, reminding us that God extends loving arms towards us, where we can rest secure in the love of Jesus and trust that He is in control.
We hope that, in recording this song, many of the Dreaming the Impossible generation will be able to grasp the Father's love for them, the peace that He gives, and the intimacy that is available to us, through Jesus."
The song is loaded and ready to use- just access your WorshipTeam.com system database.
The song is full featured with complete lyrics, chord charts and full length audio. Check out this great new song, hear it in the original key, or choose your own key and play it the way you like it.
blessings
WorshipTeam Staff
p.s. if you have never tried out Worshipteam.com, try it FREE for one month by simply going here: http://www.worshipteam.com/try ! See you there.

Also if you want some awesome WT Merch find yours here! https://store.worshipteam.com/