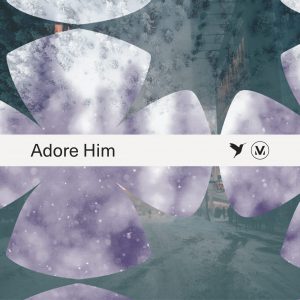 Vineyard Worship has released "Adore Him" and the songs are now loaded into WorshipTeam.com "Adore Him" is a recording of some great new songs.
Vineyard Worship's latest release, Adore Him is a fresh celebration of Advent & Christmas for 2021. Vineyard favorite Tina Colón Williams (Vineyard Soul) lends her powerful voice to several tracks including "Angels We Have Heard On High/Glory To God," a festive, re-imagined Christmas classic with an energizing new bridge, sparking hearts to worship and celebrate this sacred and joyful season.
From beloved classics like "Silent Night," to the freshly penned Christmas offering "A Great Light," written by Vineyard legend, Ryan Delmore, Adore Him is a wonderful addition to your Christmas rotation.
The songs are now loaded and ready to use- just access your WorshipTeam.com system database.
The songs are full featured with complete lyrics, chord charts and full length audio. Check out these great new songs, hear them in the original key, or choose your own key and play them the way you like it.
blessings
WorshipTeam Staff
p.s. if you have never tried out Worshipteam.com, try it FREE for one month by simply going here: http://www.worshipteam.com/try ! See you there.
Also if you want some awesome WT merch find yours here! https://store.worshipteam.com/