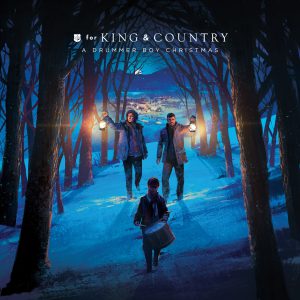 For King & Country has released "A Drummer Boy Christmas" through Curb | Word and all songs are now loaded into WorshipTeam.com "A Drummer Boy Christmas" is a recording of some great new songs.
"It all started on a dreary winter's night in our American hometown of Nashville, TN. It was the end of 2012, the year the band began. We piled ourselves into an old factory- cellos, brass, bass, guitars and of course, a load of drums. We began to frantically rehearse and prepare for an incumbent Christmas tour that we frankly, due to the fact that we'd yet to release a Christmas album or song, had no right to embark on. Yet, from that shotgun rehearsal (where we naively dreamt up our rendition of 'Little Drummer Boy') to today, the beauty, drama, and ultimately the miracle of Christmas has caught our musical imagination and therefore been laced into the DNA of the band.
With this as the backdrop, coupled with all we face socially, politically and ethically across the globe, we felt it was the imperfectly perfect time for us to do our small part in telling the story of the redemption that Jesus' birth offers to you, and to me. So bake those chocolate chip cookies, make a little hot chocolate, strike up that cozy fire, and let us take you on a 44 minute and 49 second musical Christmas journey to celebrate the greatest story the world has ever known!"- Joel & Luke
All songs are loaded and ready to use- just access your WorshipTeam.com system database.
The songs are full featured with complete lyrics, chord charts and full length audio. Check out these great new songs, hear them in the original key, or choose your own key and play it the way you like it.
blessings
Cody Gentes
p.s. if you have never tried out Worshipteam.com, try it FREE for one month by simply going here: http://www.worshipteam.com/try ! See you there.