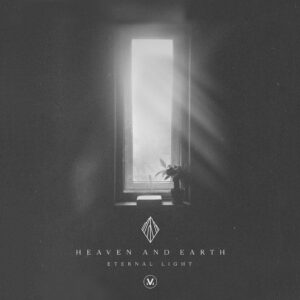 Vineyard Worship, Heaven And Earth & Joshua Miller has released "Eternal Light" and the song is now loaded into WorshipTeam.com "Eternal Light" is a recording of a great new song.
A beautiful addition to the catalogue of songs from Vineyard Worship and Vineyard Soul, "Eternal Light" is a new, gospel-forward single released in partnership with Heaven and Earth, a group of writers and worship leaders from Vineyard Columbus church. Written by Vineyard worship pastor and songwriter Joshua Miller, along with Integrity Music writers Paul Zach and Kate Bluett, the collaboration on this new single carries the weight and assurance of lives spent dependent on the Lord.
It is a song of truth that focuses our eyes on our Eternal Light – giver of Hope, Peace and Love. The lyrics provide a soulful, upbeat meditation on the steadiness of God
"You are the same yesterday, today, forever,
You never change, you have no beginning
and you have no end"
and a prayerful petition to be anchored in everlasting truth:
"Eternal Peace, quiet my soul
Eternal Love, never let go."
The song is loaded and ready to use- just access your WorshipTeam.com system database.
The song is full featured with complete lyrics, chord charts and full length audio. Check out this great new song, hear it in the original key, or choose your own key and play it the way you like it.
blessings
WorshipTeam Staff
p.s. if you have never tried out Worshipteam.com, try it FREE for one month by simply going here: http://www.worshipteam.com/try ! See you there.

Also if you want some awesome WT Merch find yours here! https://store.worshipteam.com/