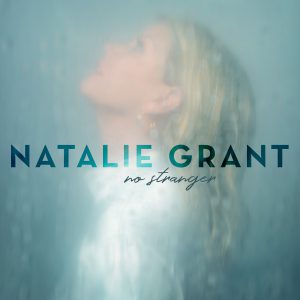 Natalie Grant has released "No Stranger" through Curb Records Inc. and all songs are now loaded into WorshipTeam.com "No Stranger" is a recording of some great new songs.
Natalie said to her husband and the album's producer, Bernie Herms, "I am going to write what I feel. I want to write what has been changing my life for the last few years. I am not going to put a constraint on myself and I am asking you to do the same musically. I want you to go in and say, 'Holy Spirit, lead me musically. If I had no rules, what would I do?' That is what I did."The 5-Time Female Vocalist of the Year co-wrote eight of the album's 10 songs which includes a cover of one of Natalie's favorite songs, "Praise You in This Storm," a song Bernie co-wrote with Casting Crowns' Mark Hall.Natalie and Bernie developed a timeless and beautiful body of work whose lush musicality and orchestration were led by the weightiness of the lyrics. They spent three days in London, recording at the famed Lyndhurst Hall, which was built in 1884 and became one of the world's largest recording rooms, able to accommodate a full orchestra and choir simultaneously. After Sir George Martin purchased the church and turned the sanctuary into a studio in 1992, it became home to some of the most iconic recordings worldwide. This is one of the rare contemporary albums that features live strings.Co-writers on No Stranger include Paul Duncan (" No Stranger," "Face to Face," and "Do It Through Me"), Sam and Becca Mizell ("Who Else"), and Bernie, Matt Redman and Jonas Myrin (Presence of a King"). The album features collaborations with hip hop recording artist Steven Malcolm ("Even Louder"), and independent alternative pop/folk artist Fleurie ("Presence of the King").At times, the music's strength is in its simplicity. If the sound or word didn't serve a purpose, it was eliminated. "It's about removing all of the extra stuff, boiling it down to what really matters, in music and my life. I didn't need to prove vocal awesomeness. I didn't want anything to distract from the message."
All songs are loaded and ready to use- just access your WorshipTeam.com system database.
The songs are full featured with complete lyrics, chord charts and full length audio. Check out these great new songs, hear them in the original key, or choose your own key and play it the way you like it.
blessings
Cody Gentes
p.s. if you have never tried out Worshipteam.com, try it FREE for one month by simply going here: http://www.worshipteam.com/try ! See you there.