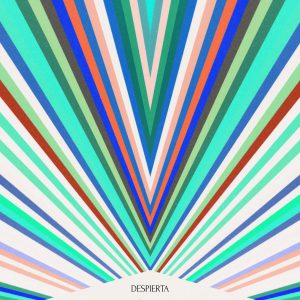 Hillsong Worship has released "Despierta" through Hillsong Church and all songs are now loaded into WorshipTeam.com "Despierta" is a recording of some great new songs.
​​Hillsong Worship ha representado siempre el "sonido" de la Iglesia Hillsong. La oportunidad de capturar y expresar eso a través de la grabación de estudio fue el motor sónico para una experiencia absolutamente real en espíritu y el legado de la Iglesia Hillsong, al mismo tiempo que está teniendo una influencia significante en el ámbito de música de adoración.
​​Las canciones de "Despierta" despiertan al oyente. La comunidad, la humanidad y la divinidad hablan de manera tangible acerca de los sonidos al través de la grabación, mientras que las voces de los líderes de alabanza se oponen a todo, desde arpas hasta trompetas; sintetizadores de percusión humana; adoración espontánea, pequeños grupos vocales y un gran coro, para elevar las guitarras con el crujir y el esplendor de la intercesión.
​​​Con canciones como "Rey De Reyes" y "Solo Jesús ", "Despierta" existe para dar un chute de adrenalina en las almas de cada adorador mientras alaban a Jesús, y para armar a la Iglesia con canciones que cambiarán realidades por el poder del Espíritu Santo, y avivarán un movimiento de Dios en la tierra y traerán a Cristo la mayor gloria posible.
All songs are loaded and ready to use- just access your WorshipTeam.com system database.
The songs are full featured with complete lyrics, chord charts and full length audio. Check out these great new songs, hear them in the original key, or choose your own key and play it the way you like it.
blessings
Cody Gentes
p.s. if you have never tried out Worshipteam.com, try it FREE for one month by simply going here: http://www.worshipteam.com/try ! See you there.