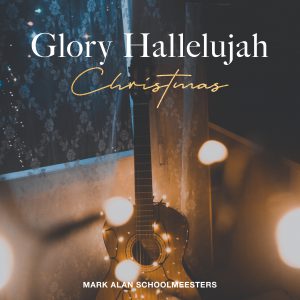 Mark Alan Schoolmeesters released "Glory Hallelujah" through Common Hymnal and the song is now loaded into WorshipTeam.com "Glory Hallelujah" is a recording of a great new song.
Glory Hallelujah was written by Mark Alan Schoolmeesters (US) and Gabriel Guedes (Brazil) on a Covid-style, cross-continental zoom writing camp at the beginning of lockdown, anticipating what Christmas would look like in a pandemic. The conclusion was that the awe and wonder would be unchanged. That our desperation for our circumstances to change was probably similar to the longing for a savior during the silent years leading up to the birth of Jesus.
The song is loaded and ready to use- just access your WorshipTeam.com system database.
The song is full featured with complete lyrics, chord charts and full length audio. Check out this great new song, hear it in the original key, or choose your own key and play it the way you like it.
blessings
Cody Gentes
p.s. if you have never tried out Worshipteam.com, try it FREE for one month by simply going here: http://www.worshipteam.com/try ! See you there.