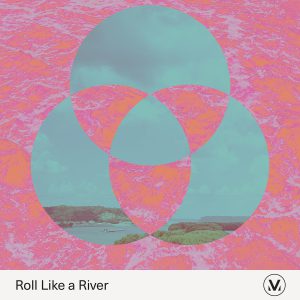 Vineyard Worship has released "Roll Like A River" featuring Tina Colón Williams and the song is now loaded into WorshipTeam.com "Roll Like A River" is a studio recording of a great new song.
Vineyard Worship release "Roll Like A River," the latest single from forthcoming EP "Vineyard Soul: The Chicago Sessions" coming on August 20th, 2021. This new song is a rallying cry and petition for God's justice to flood and fill the cracks of our broken society. It ponders the empathy of our Savior in facing abuse and oppression and equally exalts the unwavering hope found in Him. "Roll Like a River" is a timely anthem, as the world frantically searches for answers and struggles with division in the process, the new Vineyard Worship track points to the effortless unity gushing from the Kingdom of God.
Written in June 2020, shortly after the horrific death of George Floyd, "Roll Like A River" literally flowed out of contemplation, prayer and conversations taking place between songwriters Joshua Miller, Tina Colón Williams and Mark Alan Schoolmeesters. Joshua Miller tells of a clear theme emerging for the Kingdom to come in its fullness, "the idea of Justice, Mercy and Surrender are common realities of the Kingdom," he adds. Marrying the beauty of these virtues with the ultimate example of selfless love – Jesus taking on the cross – and Kingdom themes throughout the scriptures, "Roll Like A River" came together as an ode to the hope we can have now for what is yet to come.
Led by vocalist Tina Colón Williams, known for the warmth and power of her emotive voice, "Roll Like A River" combines an irresistible approachability and intricate musical structures. The new single is soulful, joyful and truly infuses the listener with glimpses of the Kingdom of God. "Roll Like A River" comes out on August 6th.
The song is loaded and ready to use- just access your WorshipTeam.com system database.
The song is full featured with complete lyrics, chord charts and full length audio. Check out this great new song, hear it in the original key, or choose your own key and play it the way you like it.
blessings
Cody Gentes
p.s. if you have never tried out Worshipteam.com, try it FREE for one month by simply going here: http://www.worshipteam.com/try ! See you there.