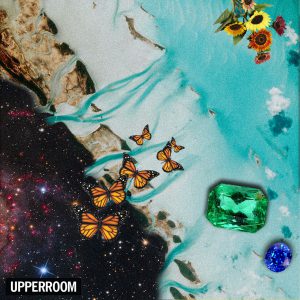 UPPERROOM has released "Land Of The Living" through The Fuel Music and all songs are now loaded into WorshipTeam.com "Land Of The Living" is a live recording of some great new songs.
Originally scheduled to release later this year, Land of the Living was revealed early as the team at UPPEROOM felt the songs were meant to inspire hope, peace and faith amidst a season where the world is struggling with Covid-19.
"The album has been done and we're releasing early, not because we are rushing anything, but because the timing is right," shares UPPERROOM Global Director, Autumn Williams.
"I feel like this is going to impart hope to a lot of people who may be struggling with hopelessness," adds Elyssa Smith, who leads worship at UPPERROOM's main church campus in Dallas, TX. "For it to drop at this moment, having no idea six, seven months ago that we would be living in this time, I see the intentionality of the Lord. And I feel the absolute honor and humility of the Lord trusting our community with these types of songs, knowing that this week was coming for the nation and the earth."
Like its Good Morning America-featured "Surrounded (Fight My Battles)" featured on its acclaimed debut album, To The One, UPPERROOM's Land of the Living songs have been uniquely curated by its songwriters as they gathered together to expand melodies and lyrics spontaneously received in the ministry's Morning/Noon/Night Prayer Room. Produced by Matt Fish and Oscar Gamboa, the new album also includes the title track that began in a night of deep despair for worship leader Cody Ray Lee.
"As I cried out to God that night the verses came to me instantly and they felt like the deep intercession of my soul being poured out to God," says Lee. "The more I sang the verses I started realizing that the chorus was going to be David's declaration in Psalms 27:13: 'I remain confident of this: I will see the goodness of the LORD in the land of the living,' a declarative statement for all who need/desire God's goodness.
"My encouragement to those listening is that no matter the state of being we are in, we can remain confident that God's goodness will always shine through," continues Lee.
The new album further features "Into The Battle," a prayer against anxiety and depression, "Oh The Cross," a declarative response to the rescuing work of Jesus led by Smith and co-written by Jeremy Riddle, "Rest On Us," which honors the Holy Spirit and the day of Pentecost, and "Unto the Lamb," inspired by Colossians 1:15-18 and Revelation 5.
All songs are loaded and ready to use- just access your WorshipTeam.com system database.
The songs are full featured with complete lyrics, chord charts and full length audio. Check out these great new songs, hear them in the original key, or choose your own key and play it the way you like it.
blessings
Cody Gentes
p.s. if you have never tried out Worshipteam.com, try it FREE for one month by simply going here: http://www.worshipteam.com/try ! See you there.