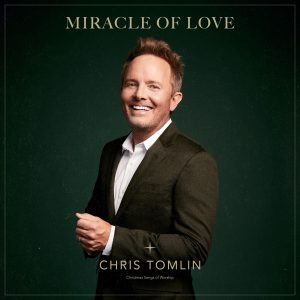 Chris Tomlin has released "Miracle Of Love: Christmas Songs Of Worship" through Sparrow Records and all songs are now loaded into WorshipTeam.com "Miracle Of Love: Christmas Songs Of Worship" is a recording of some great songs.
"For me, this Christmas continues in the spirit of unexpected gift. When I found out that my wife and I are expecting our third child this December, I was surprised… to say the least.
Christmas is about celebrating a gift from God, a surprise child for Joseph and Mary, a true Miracle Of Love. For me, it is another gift to be able to write a song about the surprise of our third baby girl and the parallel story of the birth of Jesus. As a songwriter, I felt so inspired and loved how each line of the song could have a double meaning. Hope you enjoy and feel inspired to listen to some Christmas music a little early this year! 🎄✨"-Chris Tomlin
All songs are loaded and ready to use- just access your WorshipTeam.com system database.
The songs are full featured with complete lyrics, chord charts and full length audio. Check out these great new songs, hear them in the original key, or choose your own key and play it the way you like it.
blessings
Cody Gentes
p.s. if you have never tried out Worshipteam.com, try it FREE for one month by simply going here: http://www.worshipteam.com/try ! See you there.