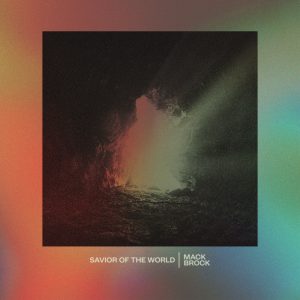 Mack Brock has released "Savior Of The World" through Sparrow Records and the song is now loaded into WorshipTeam.com "Savior Of The World" is a recording of a great new song.
"2020 has been one of the wildest years imaginable. So much devastation across our country, across the world. So many disruptions to our normality. It can feel overwhelming.
Phil, Jonathan, and I wrote this song early on during the Covid pandemic. We were cooped up in our houses, so much uncertainty lay ahead for what the next several weeks, months, year would look like. We wanted to write a song that could change our perception. That could change the way we looked at the circumstances around us.
Savior of the World is a song that reminds us … We have a savior. We have a victor. He has already defeated death, conquered the enemy. We have nothing to fear when we remember the story of Jesus, and remember that he came from heaven to earth, died on a cross, rose from the grave – and he did it all because of his love for us. I find so much hope in that reminder." – Mack Brock
The song is loaded and ready to use- just access your WorshipTeam.com system database.
The song is full featured with complete lyrics, chord charts and full length audio. Check out this great new song, hear it in the original key, or choose your own key and play it the way you like it.
blessings
Cody Gentes
p.s. if you have never tried out Worshipteam.com, try it FREE for one month by simply going here: http://www.worshipteam.com/try ! See you there.