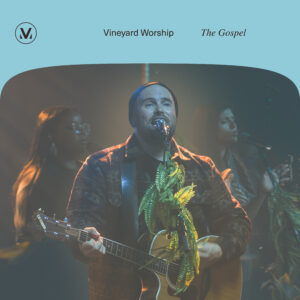 Vineyard Worship has released "The Gospel" featuring Tim Brown and the song is now loaded into WorshipTeam.com "The Gospel" is a recording of a great new song.
"Drawing inspiration from the depths of faith, "The Gospel" is Vineyard Worship's third release from their anticipated album, "This Joy – Live." Recorded live at the Evanston Vineyard Church, this single captures heartfelt worship, inviting the Church to join in the transformative power of collective praise.
With lyrics that lean towards a prayerful expression, worship pastor, songwriter, and vocalist Tim Brown leads this song with a message of redemption and grace at its core. "The Gospel" seeks to reaffirm hope in Christ, reminding us that even in our darkest moments, there is a guiding light that leads us home."
"The Gospel" is the third single from the upcoming album, This Joy – Live from Vineyard Worship, releasing this September. Find "The Gospel" on WorshipTeam."
The song is loaded and ready to use- just access your WorshipTeam.com system database.
The song is full featured with complete lyrics, chord charts and full length audio. Check out this great new song, hear it in the original key, or choose your own key and play it the way you like it.
blessings
WorshipTeam Staff
p.s. if you have never tried out Worshipteam.com, try it FREE for one month by simply going here: http://www.worshipteam.com/try ! See you there.

Also if you want some awesome WT Merch find yours here! https://store.worshipteam.com/